Thanks yet again to The Guardian website and Richard Doughty for this interesting article. Posting it in the general search for health and well-being
Just over four years ago, my GP gave me unwelcome news: I had type 2 diabetes. I was shocked. I didn't match the stereotypical patient profile of an overweight couch potato. Aged 59, I was thin, fit and 5ft 7in tall, drank frugally, went running every week and weighed just 10st 7lb. The outlook was not good, with the risk of heart attacks, strokes, blindness, amputations and a 36% greater chance of dying early. I thought, this can't be happening to me; there has to be a way through. I started trawling the web for information and unearthed a report about a research trial at Newcastle University, led by Professor Roy Taylor.
The results suggested you could reverse type 2 with a daily 800-calorie diet for eight weeks, depending on how quickly and how much weight you need to lose. Taylor's team discovered that type 2 is caused by fat clogging up the pancreas, preventing it from producing sufficient insulin to control blood sugar level. They calculated you need to reduce your pre-diagnosis body weight by a sixth to starve your body into using up the rogue fat lodged in your pancreas and allow it to function normally. "The body does not like any fat lying around in the pancreas, so it consumes that first," says Taylor. The daily 800-calorie diet comprises either three 200g liquid food supplements of soups and shakes, and 200g of non-starchy vegetables or the tastier 800g equivalent of calorie-shy meals you measure out yourself, plus 2-3 litres of water.
It sounded tough, but what could I lose? I chose the supplement route. It was like a leap in the dark – I'd always loved my food. After giving in to a normal meal after taking my first supplement, I began in earnest the next day. I would accustom my mind to what was on offer and look forward to the next meal, savour what I ate and enjoy it for what it was. I blanked off thoughts of favourite meals and began to take each day as it came. And I followed Taylor's advice on drinking water to stave off hunger, which was rarely a problem – my body just seemed to get used to it.
Around day six, my glucose was 4.1, the lowest yet. The next day I treated myself to a chocolate shake to celebrate. Two months later, my doctor declared the diabetes had resolved itself. My glucose level was 5.1mmol/l, well below the diabetes mark of 6. I was free of it, but I now had another equally important task – maintaining my new body weight. How much should I eat? "About two-thirds of what you were used to before the diet," says Taylor.
Which is what I've been aiming for – and achieving – ever since. I weigh 8st 6lb, go running on average three times a week, attend a gym, eat healthily and burn around 1,750 calories a day. I am not diabetic any more.
The research I followed is now the subject of a bestselling diet book, The 8-Week Blood Sugar Diet by Dr Michael Mosley. Publication could not be more timely, given a WHO report last month reporting that 422 million adults now have diabetes, four times that of 1980.
So, nearly four years down the line, is my diet still successful? Yes – but it takes close monitoring and willpower. We all know that diets are notoriously hard to stick to – unless the incentive is powerful enough. In my case, it is.
What keeps me religiously counting calories on supermarket labels, running in all weathers and reducing the amount I eat and drink (and sadly I do mean alcohol) is knowing that my health could otherwise be seriously at risk. In fact, diet and exercise have left me much healthier, with lower blood pressure, fewer aches and pains, and a more active, alert mind. As well as eating healthily I aim for three 30-minute runs, two visits to the gym including weights (I build up forearm muscles that soak up excess energy before it gets stored as fat) and 15-minute sessions of interval bike training, plus press-ups, sit-ups and the plank (an exercise to help lose excess fat round the stomach).
It sounds tougher than it really is – I've learned to enjoy my shift in lifestyle, and I like a whole range of food I didn't know about before. I positively look forward to my muesli, I can cook stews, grill meat, appreciate all types of fish. Treats are allowed; just compensate by eating frugally in the days after – particularly at Christmas – to balance up your calorie count.
Exercise is basically survival – I can't afford to take in calories without shedding them as well. It does take effort but I feel so much better afterwards. Regardless of one's situation, tenacity, focus and single-mindedness are key to reversing type 2 diabetes. Without support, many people will fail to stick to the diet and a change in lifestyle. One of the burning questions being researched now is whether our doctors and nurses can deliver that support and if so, how?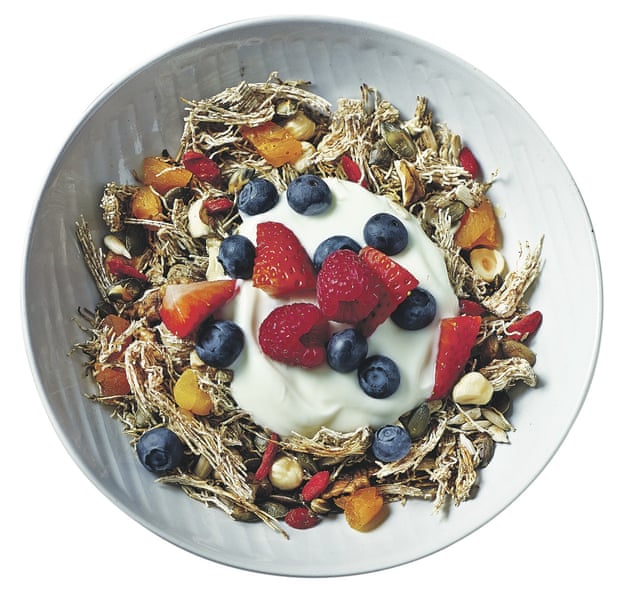 How to lower your blood sugar level: Richard's 800-calorie daily diet four years ago…
Breakfast Double choc, choc mint, banana or wild cherry food supplement shake (powder mixed with water).
Lunch Chicken and vegetable or curry-flavoured soup.
Supper Home-made pea/carrot/onion soup or roasted non-starchy vegetables, vanilla shake (my favourite – it tasted like ice-cream).
Plus 2-3 litres intake of water/herbal tea daily. Strictly no treats, alcohol, pasta, rice or potatoes.
…and the 1,750-calorie diet he follows now
Breakfast Home-made muesli – uncooked porridge oats mixed with sultanas, blueberries, plums or other berries. Plus almonds and skimmed milk. Toasted rye bread with thin layers of Benecol spread and jam. Occasional scrambled eggs over a giant grilled tomato.
Lunch Main meal of the day – from a choice of chicken, tinned tuna, fresh oily fish, steamed non-starchy vegetables cooked al dente, just 50g of brown rice or wholegrain spelt/spinach pasta. Or go Greek with olives, hummus, feta cheese and salad. Fresh fruit (berries, apples, oranges, etc, with fat-free yoghurt), creme fraiche, quark.
Supper Thick, home-made soup such as carrot and coriander or mushroom. Or Greek or chicken salad, followed by fresh fruit.
Plus Several glasses of fresh/flavoured water or herbal/fruit tea daily, plus ordinary tea, decaf coffee.